Save the Date - Wedding Postage fun!
Tara contacted us about a special Save the Date postage design she wanted for her upcoming August wedding. She'd seen one of our other save the date wedding postage stamps and we tweaked it - just a bit - to make it perfect for her.
Seven small hearts run across the top with a big heart with the couple's name across the heart. We also added the "August Wedding" and "Save the date" in script font to make it pop. One of thousands of our fun designs.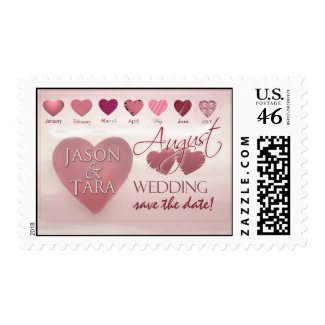 If you would like custom postage for your "save the date" or other wedding postage, come on over and visit
Perfect Postage